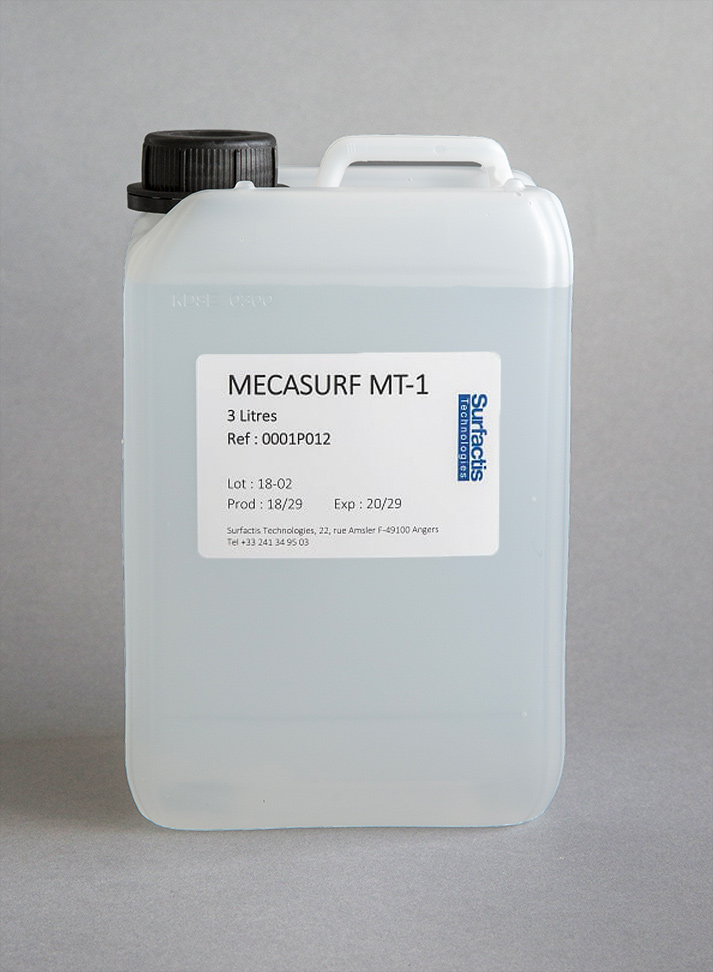 Mecasurf

Mecasurf is a high-performance anti-spread surface agent that combats oil spread by reducing the substrate's surface energy.
It promotes effective lubrication by preventing oil from flowing out of the friction zone, thereby curbing lubricant loss.
Mecasurf is effective on both plastic and metal, making it the ideal solution for all oil-lubricated micro-mechanisms.
It has become a go-to solution within the automotive industry, where it is applied to micro-motors prior to the oil lubrication stage to promote durability and reliability.
Effective: The ideal solution for combating oil spread on plastic and metallic surfaces.
Benefits:
Extended lifespan and improved reliability

Enhanced wear resistance

Noise reduction

Energy efficiency

Motor damage prevention
Easy to Apply: Mecasurf is a turnkey product – simply spray and dry. The treated surface can be lubricated with oil immediately after application. Alternative application methods are dipping, flushing and wiping.
Reliable: The self-assembled nature of Mecasurf guarantees a homogeneous coating of constant thickness that can be reproduced with ease.
Resistant: The coating delivers outstanding long-lasting resistance to oil, solvents and detergents.
Environmentally friendly: Mecasurf is an environmentally responsible product with an Ozone Depletion Potential of 0 and a Global Warming Potential of 55. Its atmospheric lifetime is fully compliant with international regulations.
Mecasurf is non-flammable and non-explosive.
Patented: Mecasurf is a patented product (patent number WO2017144480).